Rejuvenation Center and Wellness Clinic:
Look Younger and Feel Better with Physician's Rejuvenation Centers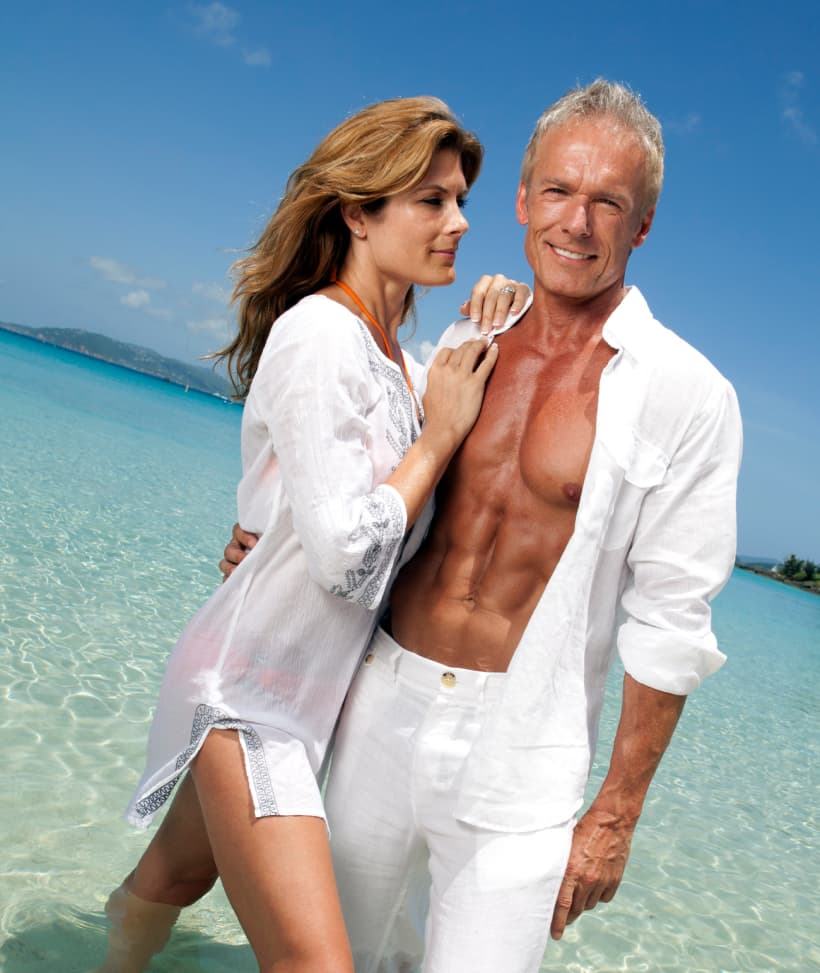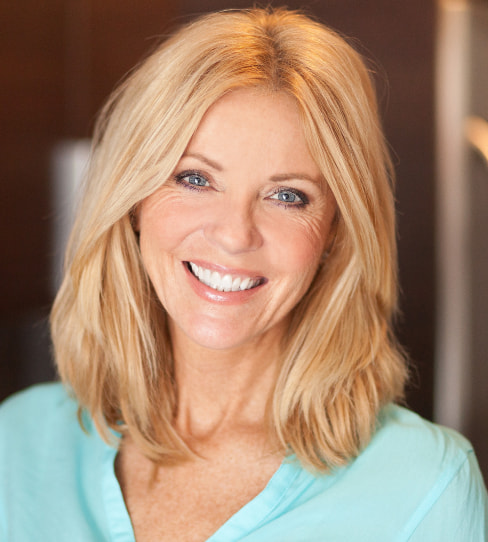 Physician's Rejuvenation Centers offers the latest treatments and therapies to eliminate fatigue, restore natural vitality, and prevent premature aging.
Nutritional advice, healthy lifestyle coaching, non-invasive medical treatments, and access to a network of trusted professionals are just a few of the things we offer for rejuvenation. With everything you need, you'll look better, feel better, and perform well.
We're here to help you achieve your ideal version of life. You'll get a plan customized for your individual needs and goals from our experts.
Let's work together to make sure you get the most out of each session so you're more vibrant and healthy sooner.

Hormone Replacement Therapy
Are you feeling the effects of aging? Don't worry—you're not alone. It's time to take charge of your health with hormone replacement therapy.
Our safe and effective treatments will restore hormonal balance, reducing those pesky symptoms like night sweats, low T, and menopause discomfort.
You don't have to feel miserable or out of control anymore; we've got you covered.
Find relief from hormonal imbalances today—enroll in one of our programs for rebalancing your hormones, so you can live life feeling rejuvenated and youthful once again. Don't wait any longer—get started now!
Testosterone Replacement Therapy (TRT)
You may know testosterone as majorly responsible for the development of male tissues. But did you know it also helps to build muscle and bone mass, provides body hair growth, and can deepen voices due to increased tension on the vocal cords?
Testosterone isn't just a man's hormone: It plays a role in women's health too.
Low levels can lead to reduced libido, lower quality and quantity of orgasms, decreased nipple and clitoral sensitivity, sarcopenia (muscle wasting and weight gain), sagging cheeks, eyes and lips, low self-esteem, anxiety, fatigue, poor memory recall and thin dry hair.
Contact us today, and let us help you with your testosterone deficiency. 
Learn More
Human Growth Hormone Therapy (HGH)
Growth hormone production slows as you age. This can cause physical symptoms and a hormonal deficiency. HGH therapy increases external hormone production.
The effects of aging will worsen without HGH, which replenishes cells, regulates metabolism, keeps skin healthy, and aids in cardiovascular health.
As your HGH levels increase, you feel more energetic, have better sleep patterns, and have better mental clarity. It also improves symptoms like a weakened immune system and low sex drive.
It's more reliable and effective than other treatments when done correctly. Results can be seen within a few weeks after starting properly prescribed HGH therapy by a specialist.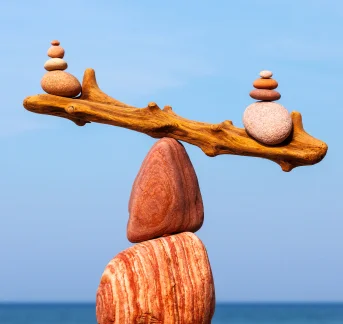 We've specialized in Human Growth Hormone Therapy for over 15 years. We're confident our natural solutions can help fight the effects of aging due to hormonal imbalances.
Rejuvenate with HGH! Increase energy, improve sleep, and boost mood. Enjoy better sexual function, more vitality, and higher quality of life. Physician's Rejuvenation Centers make it possible!

Sexual Enhancement Treatments
You want a better sex life? We have the answer. At PRC we help you and your partner get the satisfaction you both deserve. It all starts with looking at your overall sexual health, hormones, and other factors.
We then create a tailored plan. Whether it's lasting longer in bed or improving desire, we design innovative therapies that fit your needs. Make success yours: enjoy pleasure without limits with PRC.
Learn More

Anti - Ageing Treatments

Muscle Building and Fitness Services
Get long-lasting results with a muscle building program tailored to you.
We're here for you, whether you're an athlete or just someone who wants to feel better. Each patient's needs and expectations are taken into account when we choose the right therapeutic approach. Our personalized treatments start giving you surprising results right away, and you'll be supported every step of the way.
Trust us, it's worth it!
Learn More

Regeneration and Wound Healing Services
You don't have to live with pain. Our therapies offer relief for a range of conditions, even severe injuries.
At PRC, our Care Coordinators will assess your situation and identify the best therapy for you. This could be BPC 157 or TB500
houses an active peptide sequence that can help heal joint pain and reduce inflammation. It works quickly on acute issues like injury recovery and aids the healing process in deeper tissue layers.
is an injectable peptide designed to regenerate tumor necrosis factor (TNF) that can help heal joint pain and reduce inflammation. It works quickly on acute issues like injury recovery and aids the healing process in deeper tissue layers.
We understand how important it is to get back on track as soon as possible – so we strive to provide a personalised solution that addresses your specific needs and helps you recover faster without medication or surgery.
Take control of your pain today with PRC – make the call now.
Learn More

Cognitive Enhancement Services
Taking cognitive enhancers makes you smarter, faster. Better memory, focus, and supreme mental performance in critical moments.
But you have to be selective. Not all cognitive enhancers work. At Physician's Rejuvenation Centers, we use premium drugs proven to deliver superior mental performance without dangerous side effects.
Our cognitive enhancers come in five varieties: Epitalon peptide therapy, Dihexa peptide therapy, Synapsin peptide therapy, Selank peptide therapy, and Semax peptide therapy.
| Cognitive Enhancer | How it Improves Cognition and Brain Function |
| --- | --- |
| Epitalon | Increases cognitive function and memory, enhances learning ability, focus, and concentration, reduces the effects of aging and Alzheimer's disease, improves sleep quality, reduces anxiety and depression, and reduces the risk of certain cancers. Works by stimulating the production of telomerase, an enzyme that helps maintain and lengthen telomeres. |
| Dihexa | Treats cognitive impairments such as Alzheimer's and dementia by synthesizing new synapses and activating the formation of dendritic spines. Potential mechanisms of action also include the activation of hepatocyte growth factor and c-Met. |
| Synapsin | May improve brain function in a neurodegenerative PSAPP mouse model by utilizing ginsenoside Rg3, nicotinamide riboside, and inactive ingredients to improve learning and memory, slow neurodegenerative diseases, and enhance mental clarity, motivation, and reduce fatigue. |
| Selank | Improves memory impairment and content of brain-derived neurotrophic factor, enhances learning and memory, reduces anxiety, and has been shown to have potential therapeutic effects in patients with depression and post-traumatic stress disorder. |
| Semax | Improves memory, increases cognitive abilities, and has neuroprotective effects. Works by increasing the production of brain-derived neurotrophic factor and nerve growth factor, improving blood flow to the brain, and reducing oxidative stress. |
We're your go-to source for proven enhancers that don't backfire on you, so book an appointment with us today to learn more about your options and how they can work for you.
Make sure you're in control of your future with our nootropic treatments tailored to your needs and our quality-driven services!
Learn More

Vitamins and Amino Acids
Gain?
Adding certain vitamins can help with muscular gains. B12, C and E are important for cell growth and repair. Beta-carotene, essential minerals like zinc and magnesium, plus other antioxidants all play an important role in recovery too.
Lose?
Certain vitamins help with weight loss. Vitamin B complex promotes metabolism. Chromium helps regulate cravings while Vitamin A helps convert food into energy instead of fat.
Defend?
Vitamins are also integral to defending against illness. For example Vitamin D increases immunity, Vitamin C stimulates white blood cells and folic acid helps strengthen barriers against bacteria and viruses. At PRC we'll advise the best choices for you.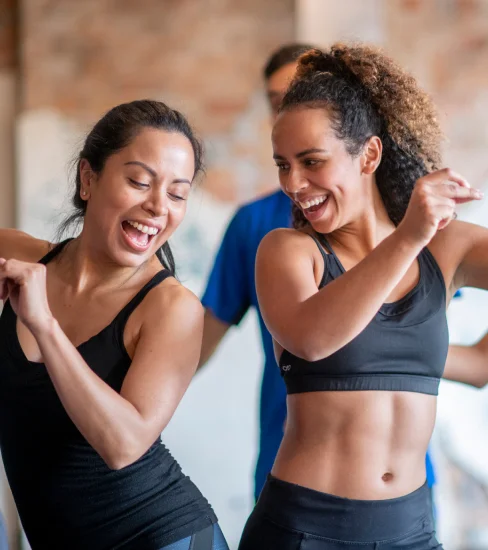 Boost Your Energy
Take charge of your daily routine. Get B12 shots and feel refreshed, energized, and motivated. Keep boredom at bay by giving your metabolism a boost. Caffeine and sugar are short-term solutions that can cause fatigue in the long run, so skip them and get clean energy with B12 instead.
Take control of your life with better daily habits. Start with a speedy metabolism and give yourself the power you need to succeed.
B12 makes it easier to stay focused and alert during the day, plus your body will thank you for avoiding unhealthy ingredients like caffeine or sugar. Trust B12 to keep your energy levels up without compromising health.
Brighten Your Skin
You need antioxidants to protect your cells. Glutathione stands out because it's so powerful. It fights free radicals, reduces inflammation and gives you a brighter skin tone.
It lowers melanin levels, the pigment that determines skin color. With consistent injections of glutathione, you'll see your skin glow with its original brightness! Plus, age spots and wrinkles are diminished.
You'll feel more confident when you see the results of glutathione – healthy cells, radiant complexion and fewer signs of aging. Enhance yourself with this amazing antioxidant!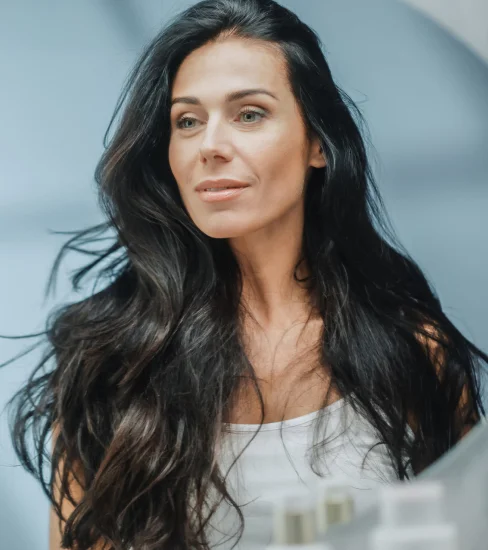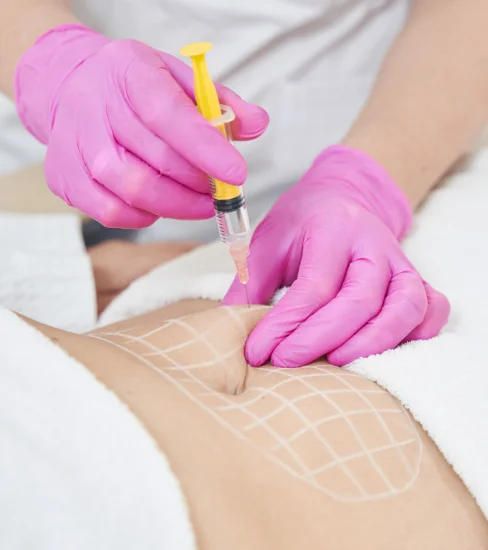 Burn Fat
You want to lose weight? Lipotropic injections can help. They're high dose shots of essential vitamins and nutrients like B12, methionine, inositol, and choline. Plus, they sometimes include L-Carnitine to help with your metabolism.
Ready to get started? Lipotropic injections are an easy way to kickstart your transformation journey. It's an optimized combination of essential nutrients that helps you lose weight quickly and safely.
Getting healthy doesn't have to be hard. So try lipotropic injections now: get all the essential nutrients you need – plus some extra metabolic boost – to start losing weight effectively. You won't regret it!
Recover Faster from the Gym
You need amino acids to improve recovery. That's how your muscles get stronger. Glutamine, arginine and citrulline are key to this process.
Our injections provide these aminos without the discomfort of pill form. In addition to improved recovery time, they increase blood flow in the muscles and brain, delivering vital nutrients faster.
The injection method ensures rapid absorption of these aminos so you feel their effects more quickly than other forms of delivery. Plus, it spares you the unpleasantness of swallowing pills. Try it today — you'll be glad you did.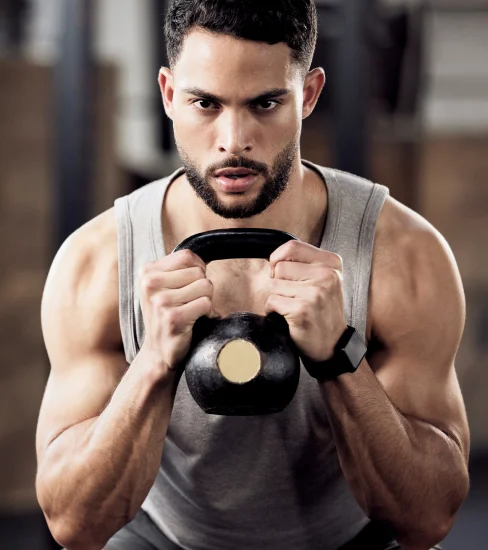 Contact Us Today
We deliver top quality care. At Physician's Rejuvenation Centers, we tailor treatments to meet your goals, creating a path for your well-being and beauty.
Let's chat. We'll plan a plan that fits your needs and budget. With us, you'll get high-quality care in a friendly environment.
We're here to make sure you're at peak performance! Get ready to look, feel, and perform at your best! We aim to give our clients vitality they didn't think possible before. Get in touch with us and find out how Physician's Rejuvenation Centers can help you!